Lately I am crazy about rings, different shaped funky a bit. Besides them, I have been accesorizing quite a bit, but finally have chosen some of the favorite pieces,worn a lot this week and probably previous as well...
Burberry Hair Band
I got this as one of my Christmas presents.I love it as its such a cute but statement hair piece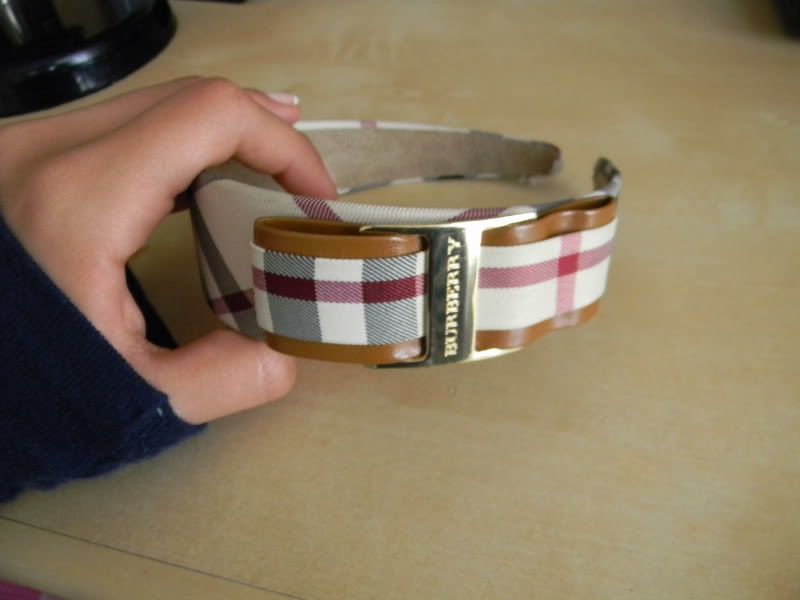 Aldo Scull ring
Sculls are so in and specially love it cause it matches my scull scarf
Scull scarf Miss Selfridge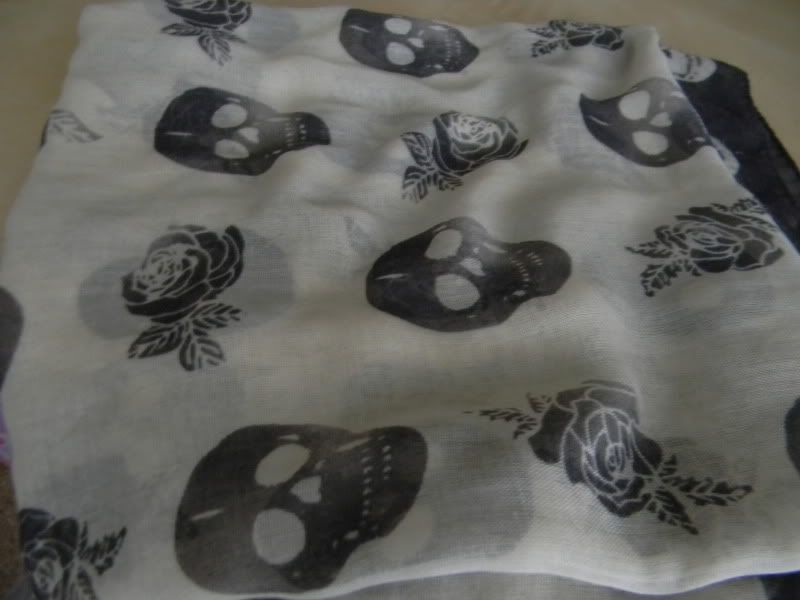 Owl and tree in one rings
Owl ring is so cute, I love owls and this one is from H&M, 3 in 1 ring is from Miss Selfridge, its kindalady like but fashionable :)
Top Shop ring
When I saw this turquoise stone I fell in love with it instantly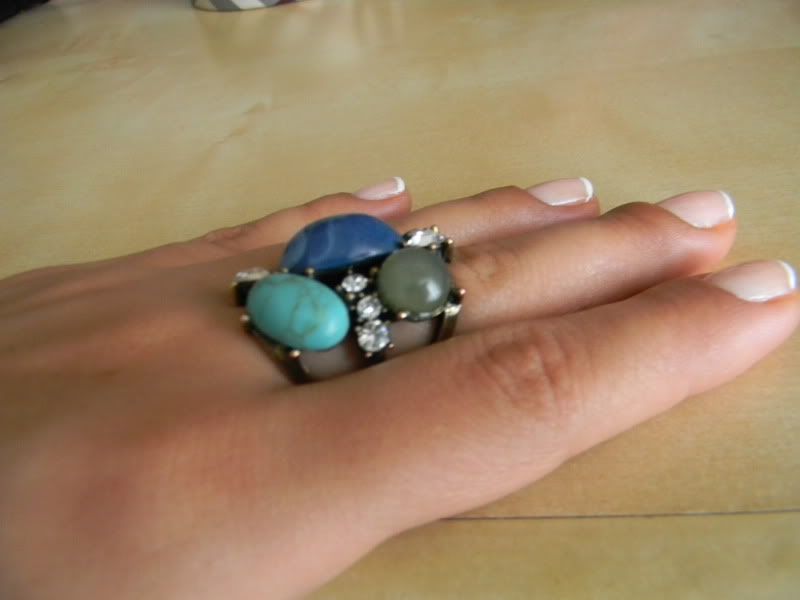 Star ring
I got this ring from my mom. Its big so its a statement ring that can be worn as the only piece of jewelery and be enough :)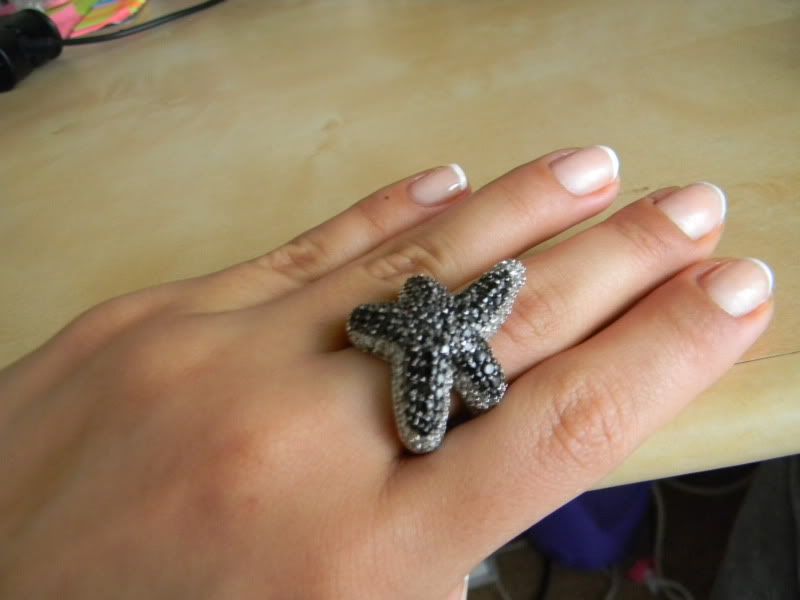 H&M necklace
I wear it with turtlenecks, it refreshes the look and gives a bit of sparkle to it :)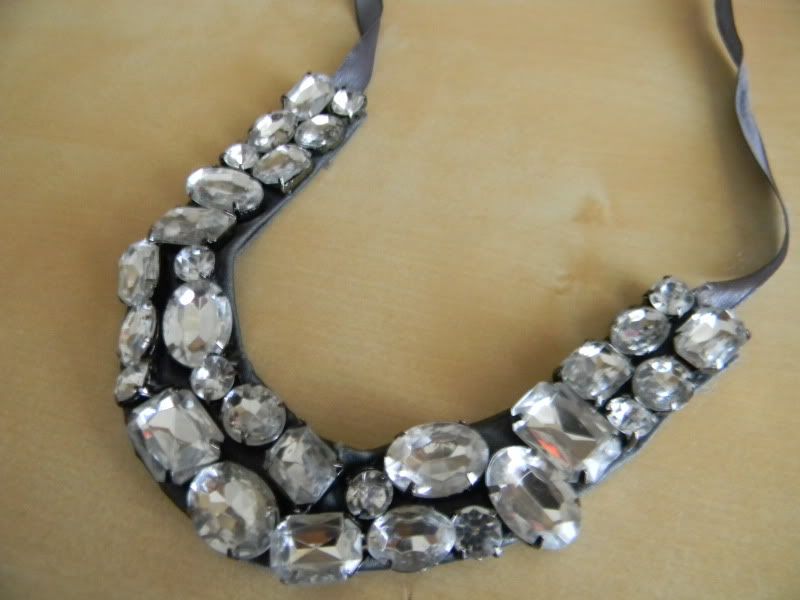 Accesoriez gloves and ear muffs
My mom also bought me these to keep me warm,and they are fab and cute ...plus they do the job!
What are your favorites lately? Any jewelery I should have a look at?
Love you all
Tamara xoxo