Hello my lovelies,
Today there is no special outfit post simply because I spent the whole day in the bikini. I have various different bikinis and if that is something you dont mind seeing please let me know. And I will do a "bikinis post"
Red Burberry Bikini
So I decided I deserved a brake and took a few magazines, ordered an iced tea and chilled in 34 degrees today. It was so hot, but by the water it always feels nicer :)
I also went to the gym in the morning so did not feel like doing much during the day...
So I would like to also mention about the most amazing food I tried today. It is the newly opened restaurant of Organic food that I absolutely adored. They make some yummy salads, soups, shakes, smoothies, and similar stuff... I am really into healthy food and love a bit of vegies with protein :)
So here you can see what I ate :)
Carrot Soup with Almonds
Royal Veggie Salad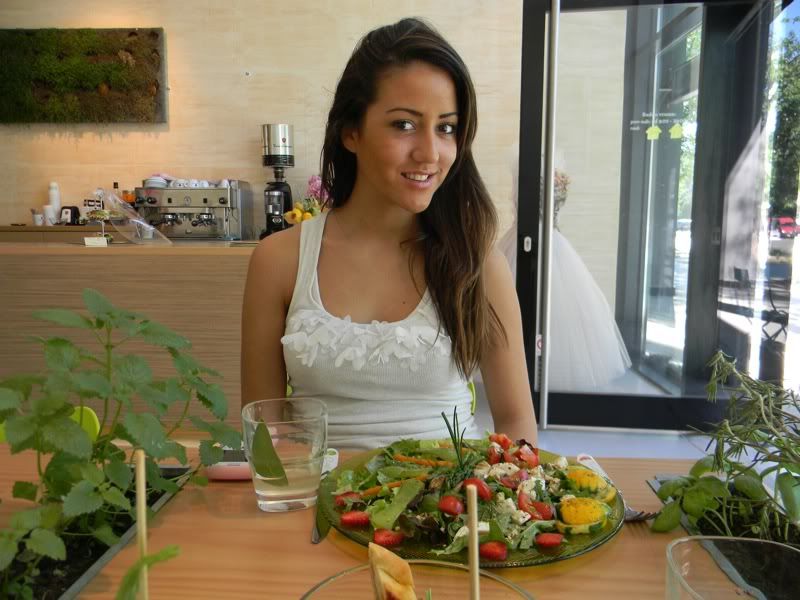 And the overview of the table ;)