Hello my lovely blog readers,
Hope all of you are having an amazing start of the week. Lately I am super super busy with finishing some administration work, but hope soon will be able to catch up with both sleep and my favourite ever fashion blogs :)))
Outfit Im showing you today was inspired with this vintage scarf that I bought on a Vintage fair in Brighton. I bought couple of scarfs (as you can imagine) as I absolutely LOVEEE THEM!
I wanted to accessorise the outfit with it, so everything else was put up based on the beautiful colours of the silk scarf :)
As you probably know London is not the best place to be at the moment, but I am not at all affected by the riots (physically) and haven't even read much of news, so luckily am okay :)
I would like to thank you all for amazing suggestions about organisation, storage and other housing blogs. I am planning on getting a new bed soon, vanity for some nice make up organisation and maybe few more additional shelves or drawers. I always loved interior decoration and nice living space makes me sooo soooo happy.
Here is an outfit that I had yesterday and enjoyed wearing so much. Hope you like it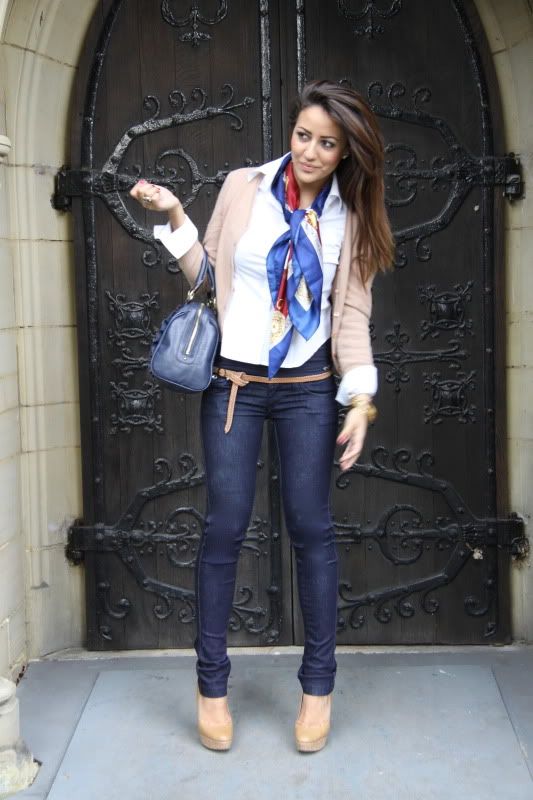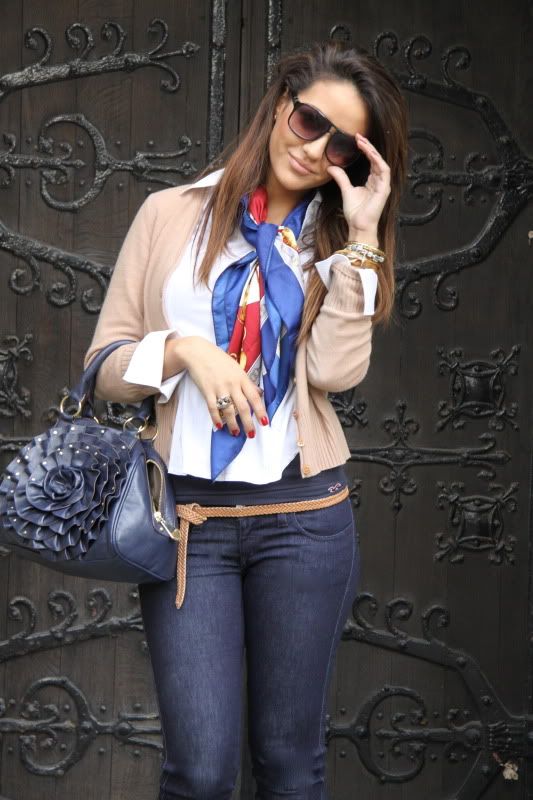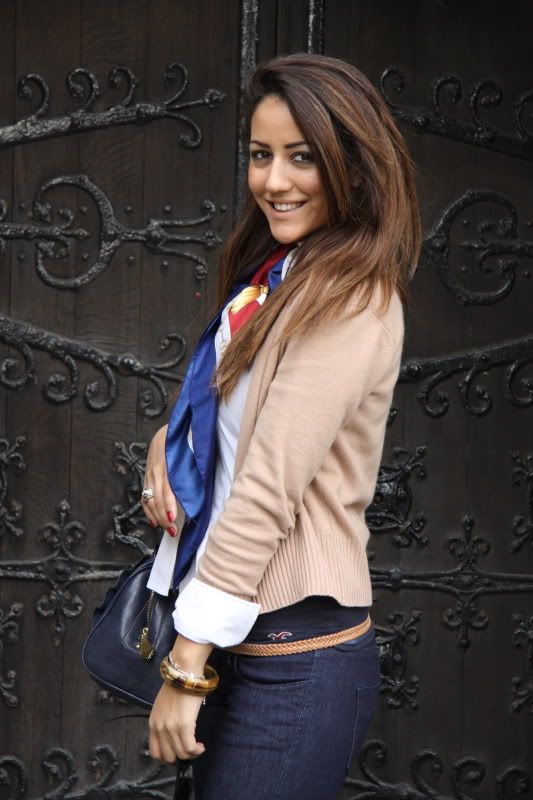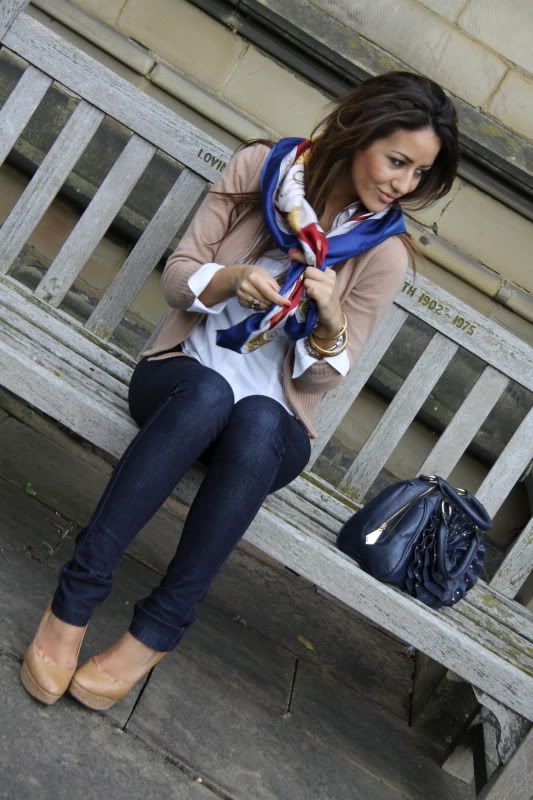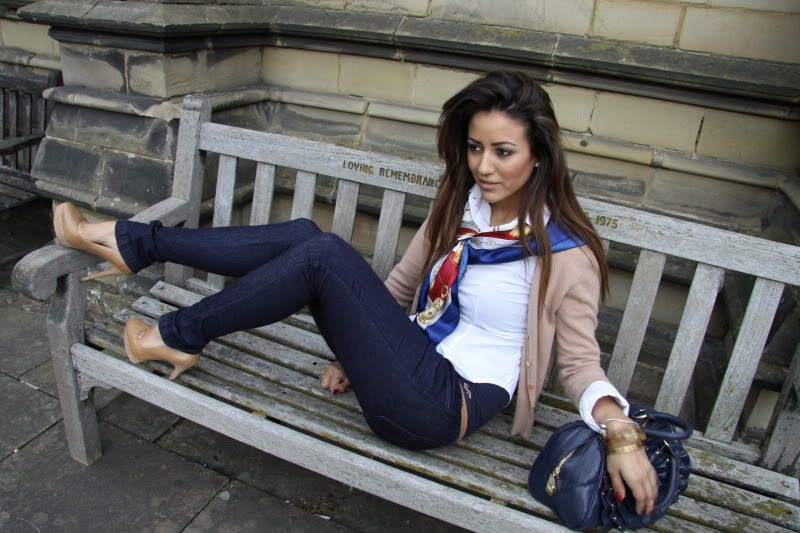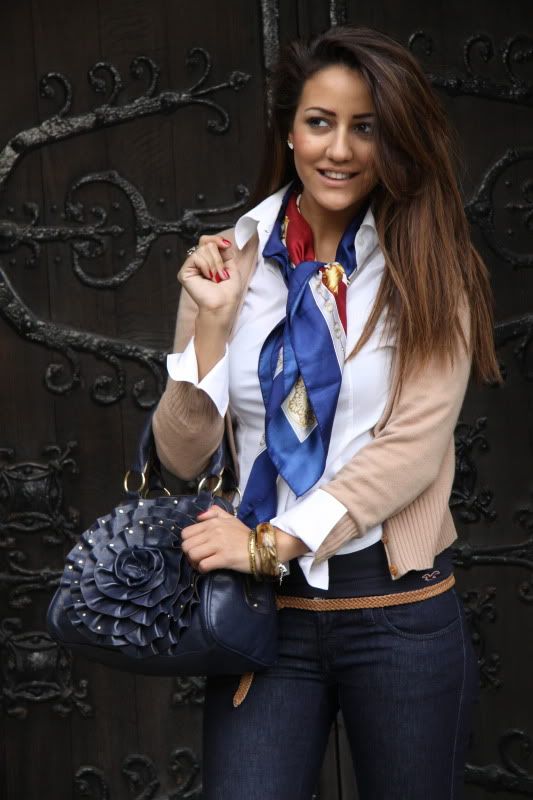 I wore:
JEANS- MISS 60
SHOES- ALDO
TOP-HOLLISTER
SHIRT- BENETTON
BELT- PINCHED MY SISTERS (WITH HER APPROVAL)
BRACELETS-ALDO
BAD- STEVEN MADDEN
SCARF- VINTAGE
CARDIGAN- MAX AND CO
SUNGLASSES-H AND M
RING- H AND M
EARRINGS- FOREVER 21

Thats all
Love you so much xoxo
Tamara