Hello my lovely readers,
Today I ve got something completely different to share with you. When it comes to end of the year and cold weather my few obsessions are hot beverages, spiced candles, bubble baths and other things that you will discover with time.As drinking tea is very important in England, and also one of my favourite traditions I decided to share my favourite teas with you. But today I really wanted to devote a post to one of my all time winter favourites Chai Tea Latte :)
Chai (pronounced with long i like tie) is a word that means tea in a lot of languages(including my first language). Chai tea is a complex beverage that comes from India and is black tea with cardamon pods, cinnamon, cloves, nutmeg and ginger (all my favourite Christmas spices hehe). I love it with a spoon of honey and a bit of milk, thats when it becomes Chai Tea Latte. This drink always puts me in the festive spirit and warms me up.
Chai Tea Latte can be purchased ready in coffee shops in UK such as Starbucks, M&S cafe... And tea bags in all the big supermarkets and Starbucks again :)
Here are few photos of me, my current tea obsessions and me choosing one in a big Tesco isle.
Runners up for winter are definitely apple and cinnamon tea by Milford that I drink whenever I go home, and peppermint tea, that is very calming.
So definitely make sure you try chai tea latte if you love spices, and share with me your favourite teas this winter :)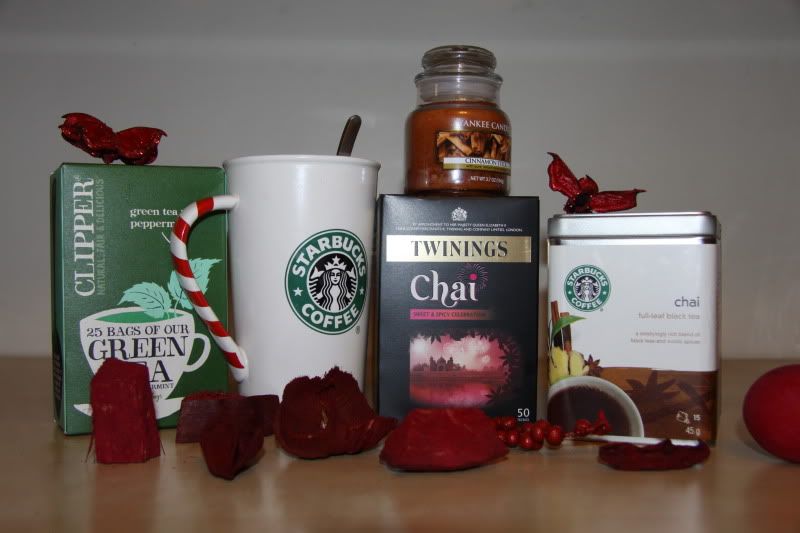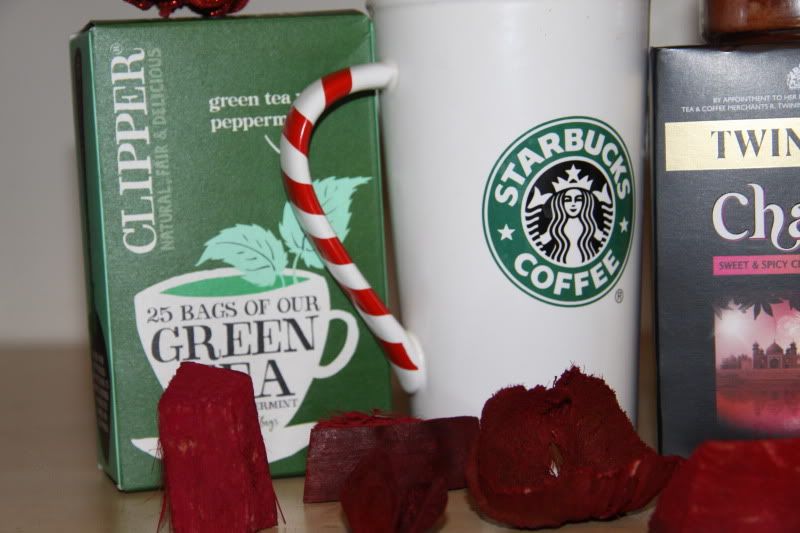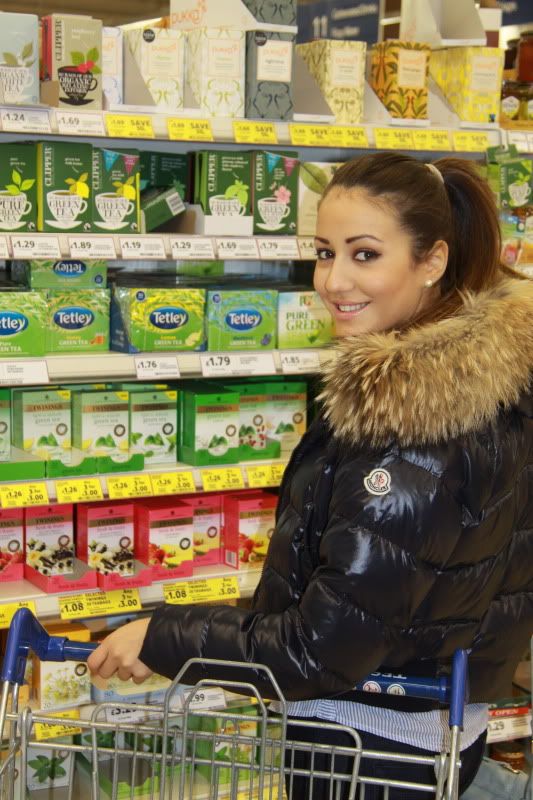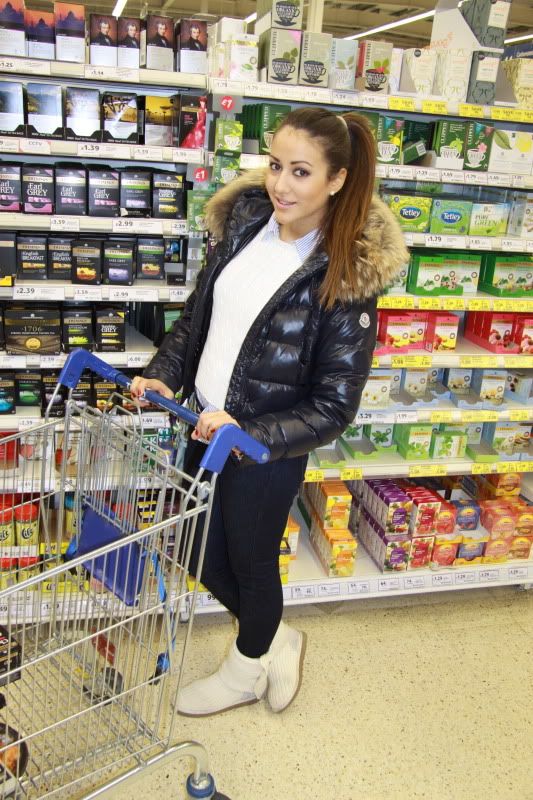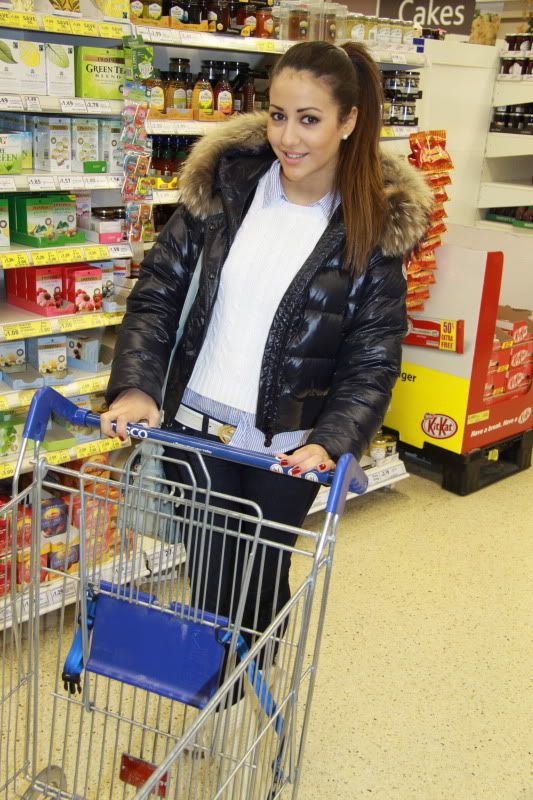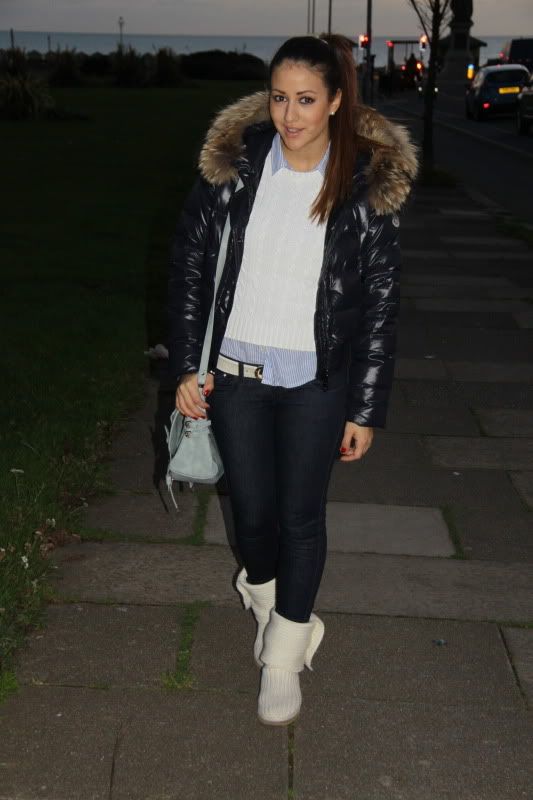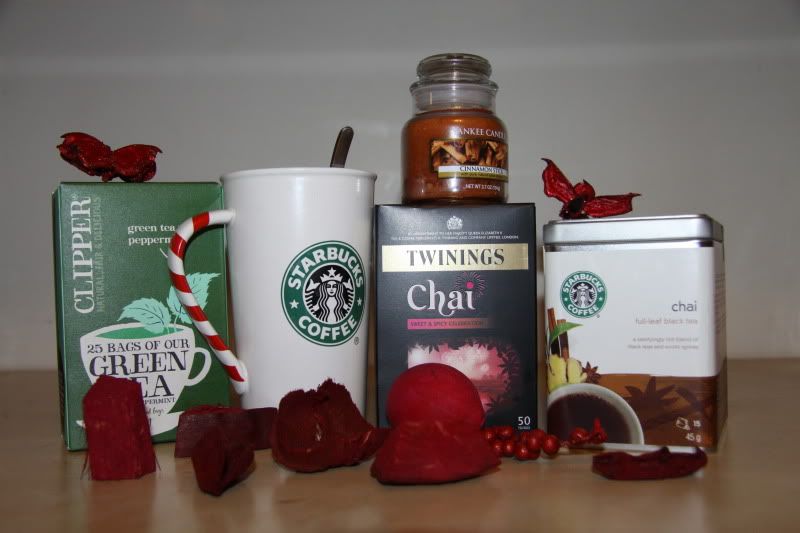 I wore:
JEANS-MISS SIXTY
BOOTS-UGG'S
SHIRT-HOLLISTER
JUMPER-RALPH LAUREN
JACKET-MONCLER
BAG-RIVER ISLAND
BELT-GUCCI