I absolutely love all the "whats in my bag" posts, videos, and even photos, as I am a very curious person. I think the most exciting bit is that I get to know person by seeing what are their necessities, and how something really important to me is absolutely irrelevant to someone else ( I know I made it sound super complicated lol)
So here is my bag and its contents. This week I have been carrying this Zara bag, as it fits so many things, and its super good organised inside. I love bags with a lot of little pockets inside and prefer the ones with a firm bottom ( so it doesn't lose the shape once I put loads of things in )
Tali
from amazing blog
Glossy's Wardrobe
(definitely go and check it out) tagged me to do this post, so I got super excited, as I love it (so If you have a blog please do it and let me know!!!)
I would like to tag all my lovely followers, but please dont forget to tell me that you have done it! I will definitely have a look!

I never leave my house without: my key, wallet, phone, lip balm, and iPad. The rest is usually there, but sometimes not too essential.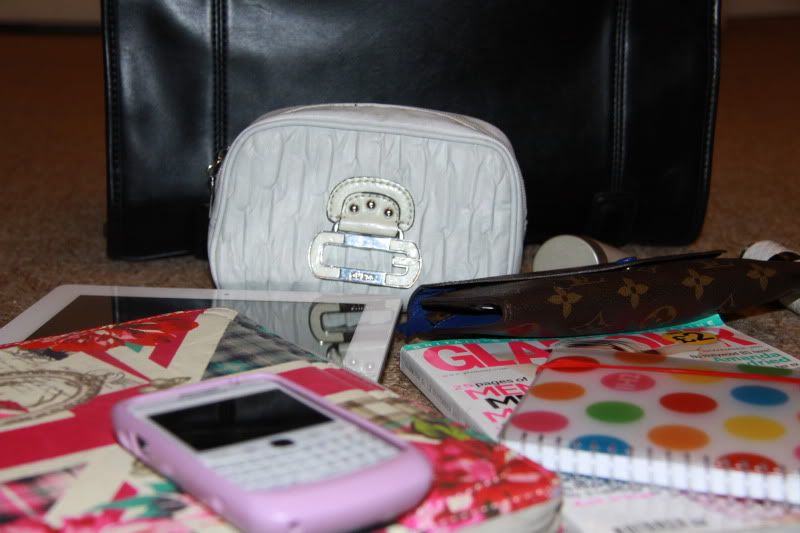 I had a magazine today too, as I wanted to flick trough it on my lunch break :)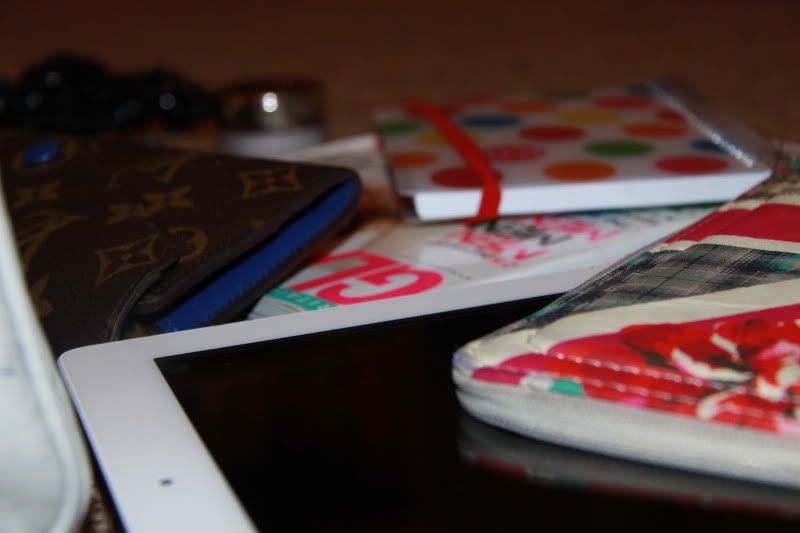 Pockets:
I have my phone always in a pocket, because I dont like having a panic attacks when its ringing haha. In the other pocket I have Laura Mercier Almond and Coconut hand cream, By Terry Baume de Rose lip balm, my keys hanging and some chewing gum.

I also have a bag version of Gucci Flora perfume, which is really useful as its compact and my arm doesn't fall of when I carry it in my bag. It smells fantastic. I like to have a perfume on the go, its so refreshing :)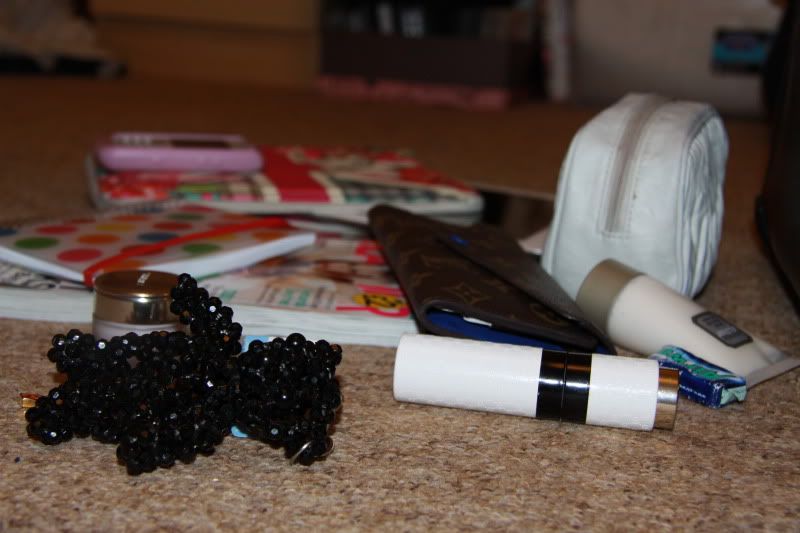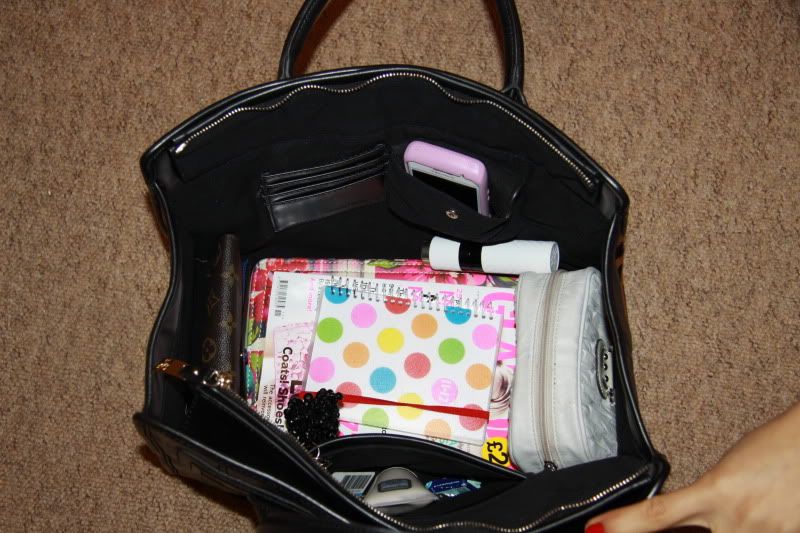 Today I brought my diary/agenda as well, as I had some planning to do :)
Inside my make-up bag: today I had Nars Surabaya duo, Nars Gina blush, Benefit Hoola bronzer,
Mac-Shy girl, Benefit Spiked Punch lipgloss, No7 eyebrow pencil and small Lancome mascara.
Make up bag is by Guess
My iPad case is from Accessories, and I love it so much!
And my wallet is from Louis Vuitton Josephine. It is my favourite wallet ever,as it fits loads of cards, and change (which is quite heavy in UK)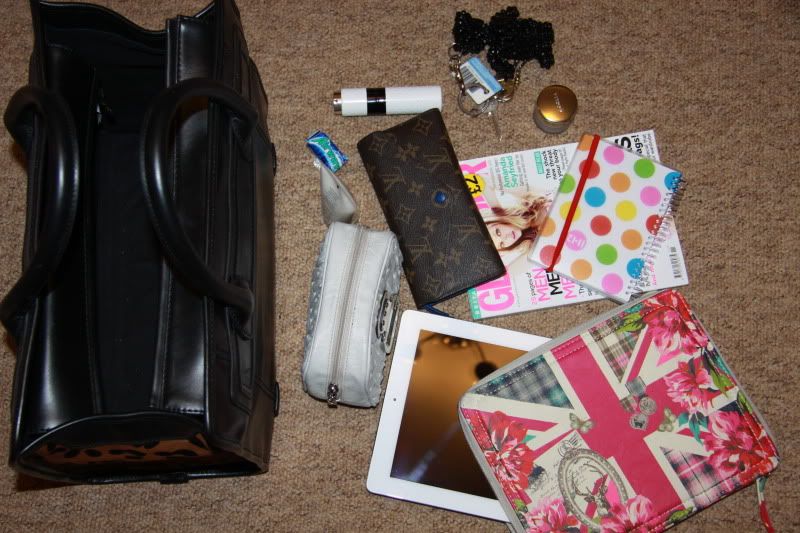 What sort of bags do you like? And how do you organise them?
Loads of love xoxo
Tamara