Hello my lovelies,
I always wanted to be in London few days after Christmas just to experience the whole "sales time"atmosphere .
This year was the first time that I didn't leave for the holidays, and as much as you can get a bargain, crazy people running you over, teenagers screaming and fighting over jumpers, very busy sales assistants, and extremely high temperature difference between the shops and outside put me off sale shopping forever!
Ok, forever might be a biiiittt exaggerated, but my feelings pretty much explain my outfit.
As I am going home, still need to buy loads of things for my parents (needless to say that my dad "modestly" gave me the whole list of things he wants) so I decided to wear comfortable clothes, flat shoes for sure, to leave the coat in the car, and have something a bit lighter underneath, as its 40degrees in the shops and malls, to tie my hair up, roll the sleeves up and start the digging :)
And here is the result. One more thing to tell you about, are my boots. I love these boots. It was a love at first sight and now I dont want to take them off . They are biker boots with some studs from Karen Millen. There are so many ways that they can be worn and you will see that very soon. Now on with the photos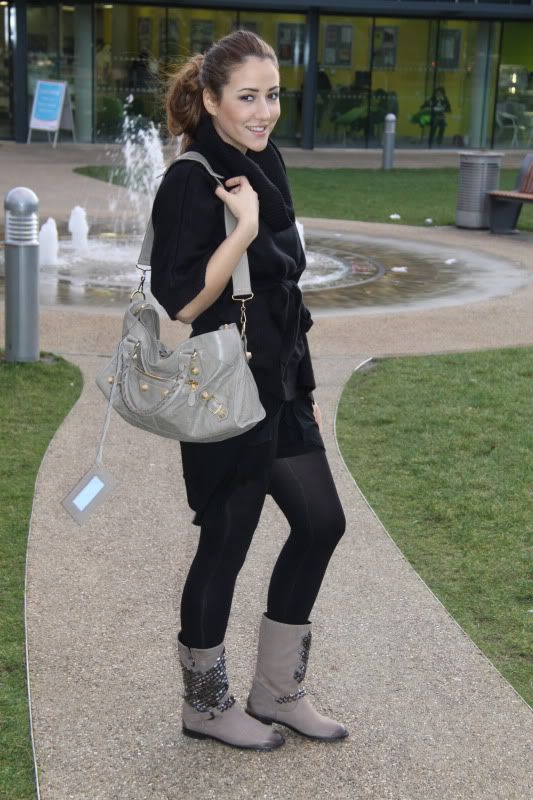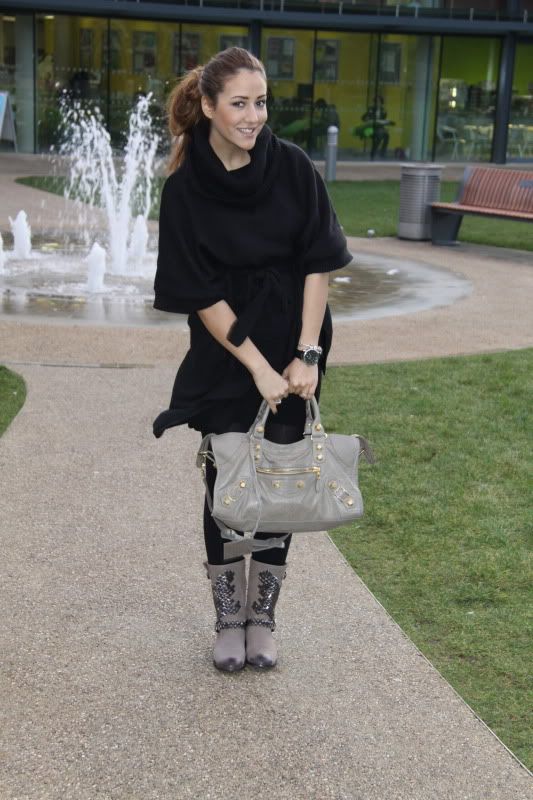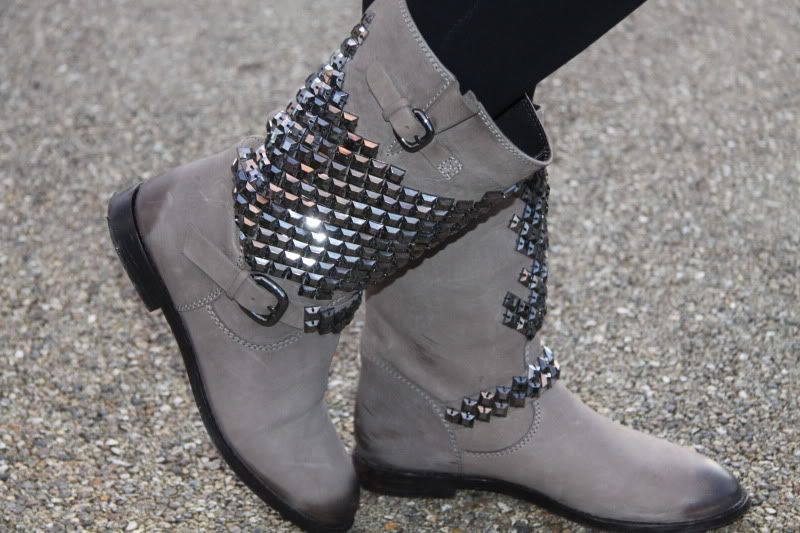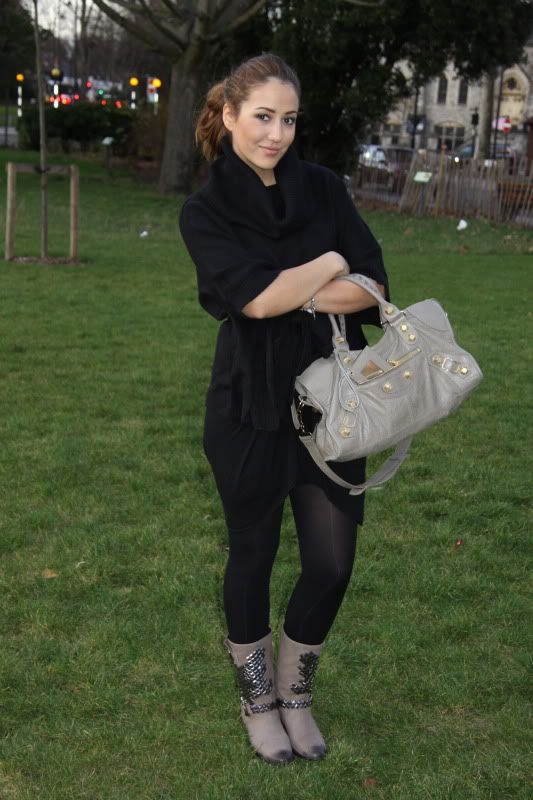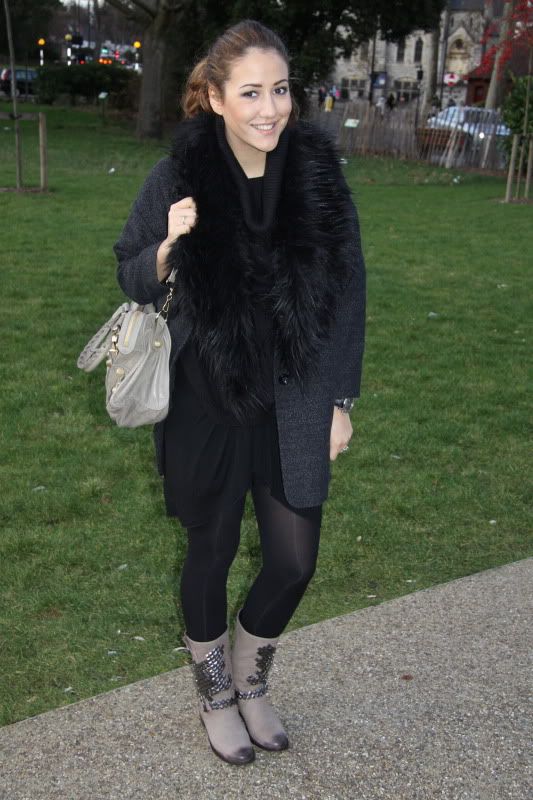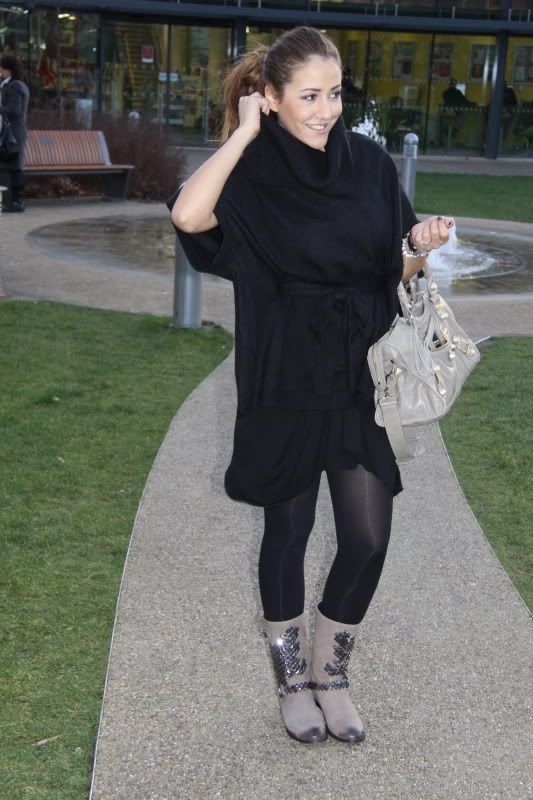 So Im wearing:
DRESS-BENETTON
PONCHO-H AND M
BOOTS-KAREN MILLEN
BAG-BALENCIAGA
BRACELET-PANDORA
WATCH-EMPORIO ARMANI
COAT-TOP SHOP
LOVE YOU ALL XOXO
Tamara