There is not much to write lately, my days are pretty much the same, waking up, with a big cup of coffee, book, and loads of reading. I try to spice up my days with little breaks to catch up with friends, and its usually fun to see what they are up to, or I go for a run. So here is an outfit of little girly catch up with my university girls. In this outfit you can also see my new
Jimmy Choo scarf
that I got as a gift after Stylemakers event. Just two more weeks, and I have got life in front of me, summer, holidays and sun. Cant wait!
Nemam mnogo toga da vam napisem u poslednje vreme. Dani su mi uglavnom jednaki. Ustanem, uzmem veliku solju kafe i sedam na ucenje. Uglavnom se trudim da zacinim dan nekim zanimljivostima i da se uvece nadjem sa drugaricama ili odem na trcanje. Ovde je kombinacija koju sam nosila za jedan prohladan dan, nasla sam se sa druaricama sa fakulteta i satima smo pricale o novom zivotu posle faxa i razlicitim situacijama na poslu. Na ovim slikama moete videti i moju novu
Jimmy Choo maramu
, koju sam dobila na njihvom Stylemaker eventu. Jos samo dve nedelje i imam zivot ispred sebe, leto, odmor, putovanja i sunce. Jedva cekam!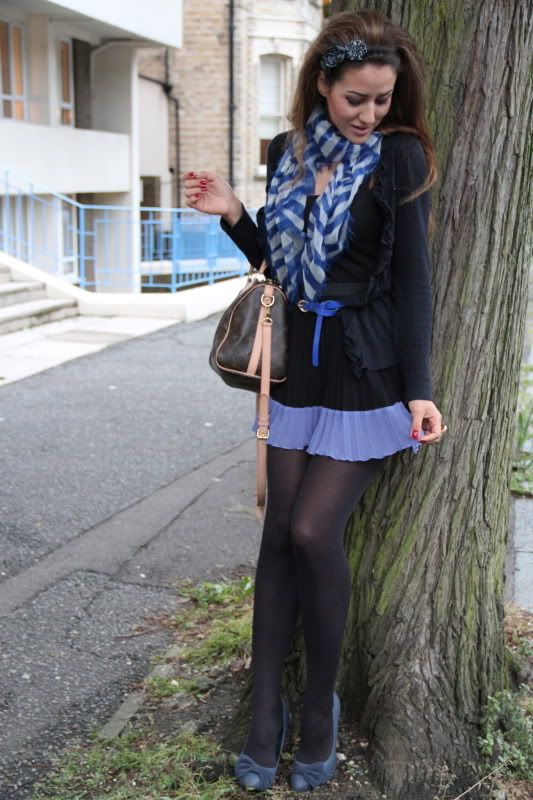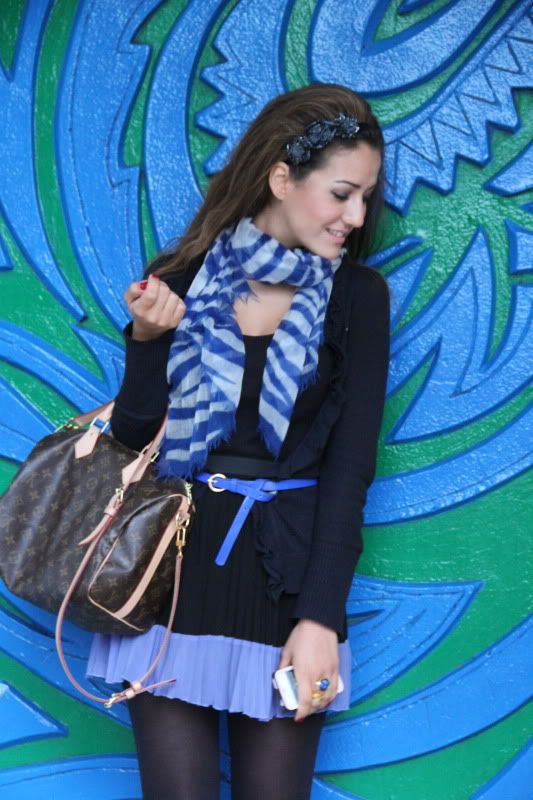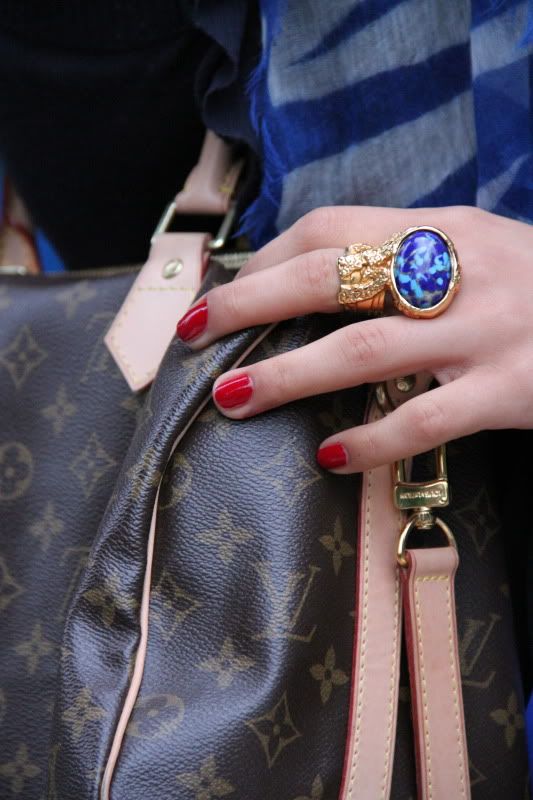 I wore:
SCARF-JIMMY CHOO
SKIRT-H AND M
SHOES-NEW LOOK
RING-YSL
BAG-LOUIS VUITTON
TOP-TOP SHOP
CARDIGAN-HOLLISTER
HAIR BAND-H AND M