What a day! I was at work till late, after what our team went for a big dinner. We had so much laugh, and absolutely loved it. Im soon gonna finish working at this place, and it will be so weird and strange, as I love them so much. So here are the photos of an outfit from a very, very windy day :) Im so lucky to have mum with an amazing style, and wardrobe full of interesting clothes. This cardigan she gave me as a piece from her younger days ( not young, younger days,
because mum reads the blog
and she's still young). Oh and can't wait to show you my new shoes on with a dress, they are ah-mazing!
p.s. And so comfortable! :D
Kakav dan! Ostala sam na poslu do kasno, nakon toga ceo tim je s' posla otisao na veliku veceru. Toliko smo se zabavili i smejali, da smo poslednji ostali u restoranu. Bilo je divno. Uskoro zavrsavam posao na trenutnoj poziciji, jer je vreme za napredovanje, a to ce biti jako neobicno i tuzno, jer jako volim svoj tim. Ovde su slike sa vecere od danas, jednog od najvetrovitijih dana :) Prava sam srecnica, sto imam mamu sa ormanom punim zanimljivih stvari. Ovaj dzemperak mi je poklonila, iz svog asortimana, mladjih dana (ne mladih, nego mladjih,
jer mama redovno cita blog i
ona je i dalje mlada!) i naprosto ga obozavam.
Jedva cekam da vam pokazem ove nove cipele sa haljinom, kada dodju do izrazaja su savrsenstvo!
p.s. I jako su udobne :D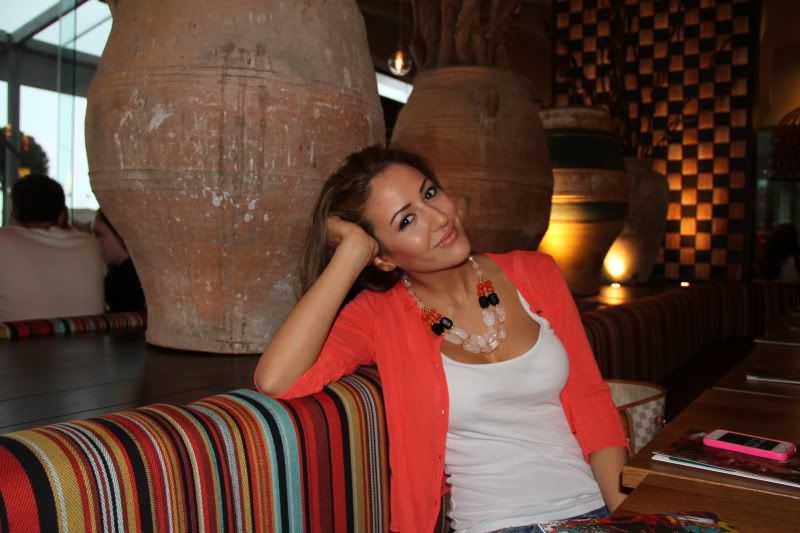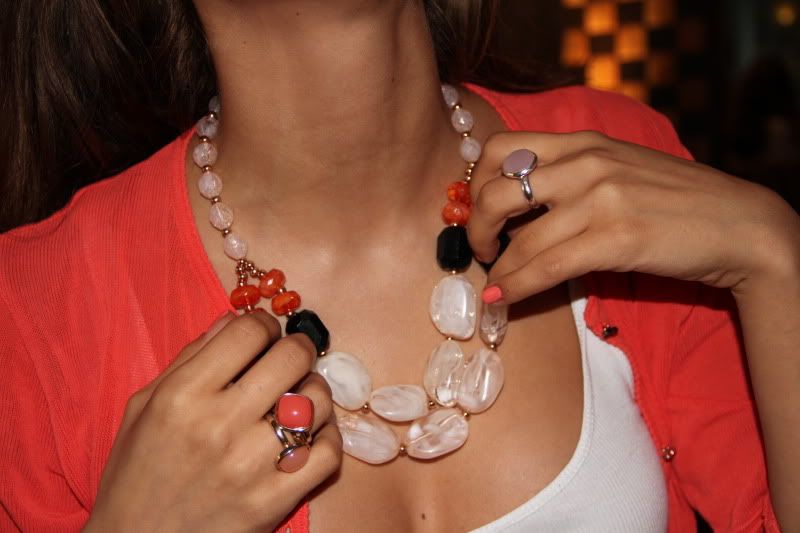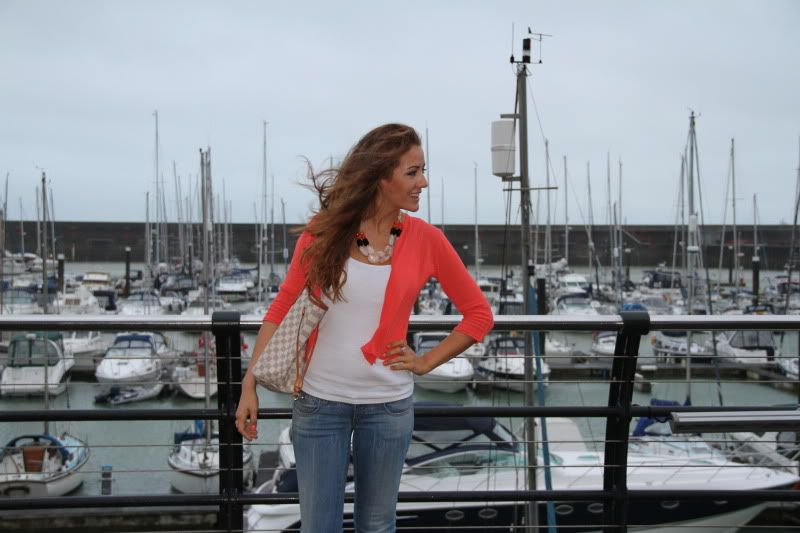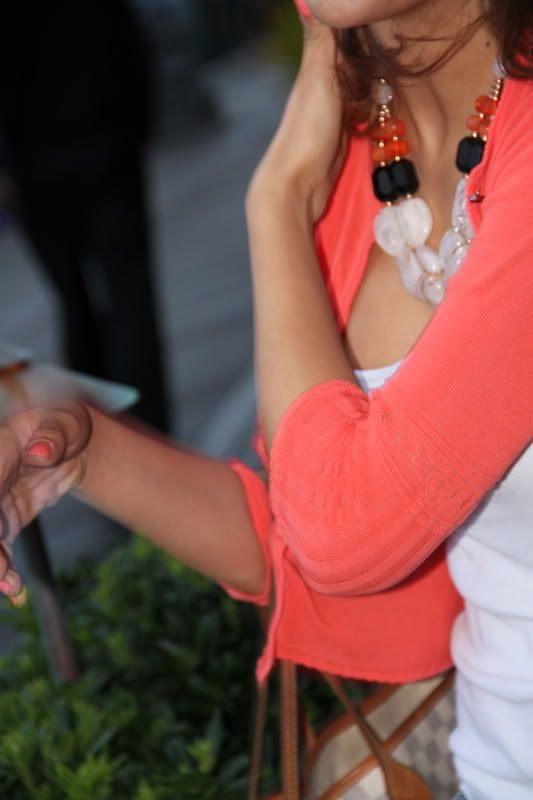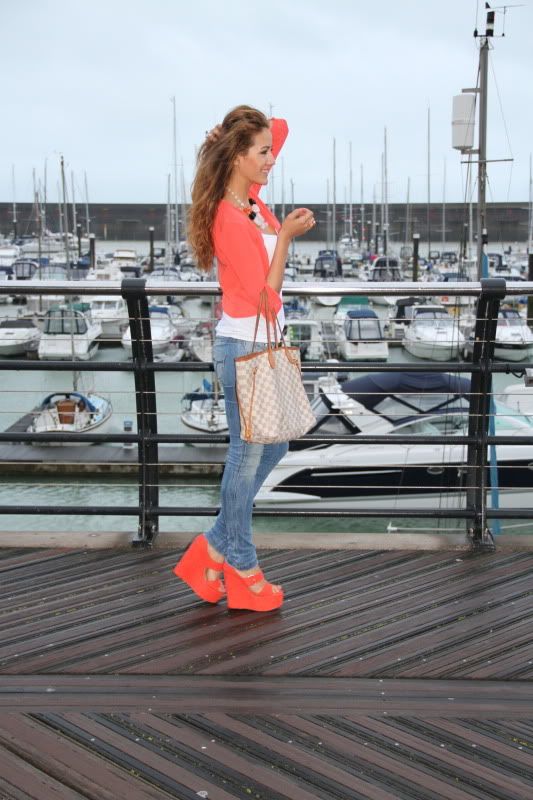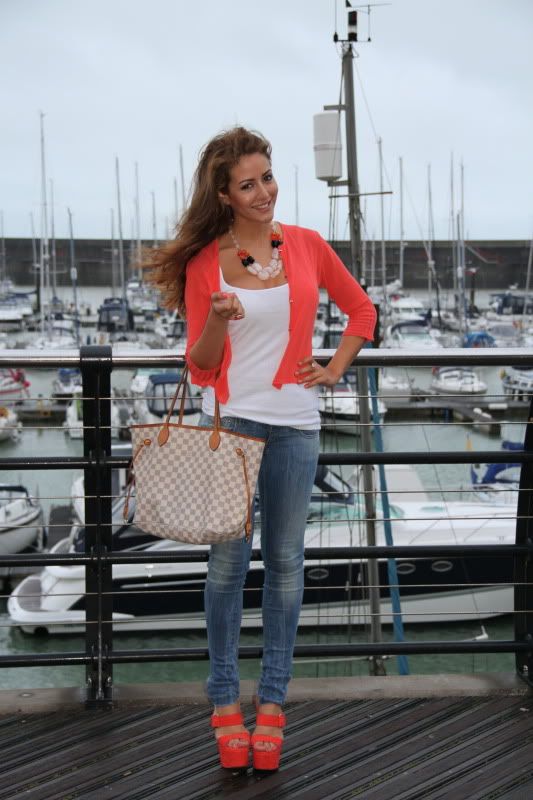 JEANS-MISS SIXTY
WEDGES-JIMMY CHOO LEORA
CARDIGAN-VERSACE VERSUS
BAG-LOUIS CUITTON
TOP-TOP SHOP
NECKLACE-H AND M
RINGS-H AND M
NAIL POLISH-ESSIE TART DECO
Oh, and thanks to Kerry and Ramat who were so kind to take these photos of me. Love 'em